So last night me/ rydel/ and alex went to studio a
to catch man man and the rest of the
touring bands. Got there around 10 Summer
Birds in the cellar were awesome, im not
just saying this cause they are
my friends they really were!!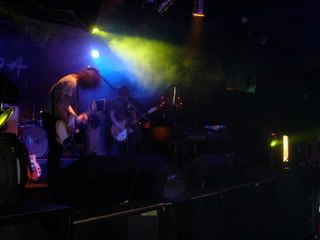 Above: Pics of Summer birds in the cellar
Elf power was ok but played either too long or way too late
since man man didnt go on past 1. Man Man
was great, their stage set up allows them to
cross over and play diff instruments at any given
time, and these guys have some unique
instruments-trust me. Man man didnt end till
almost 2 though which im my opnion is way too
late for any band to be playing even if your U2, The Police,
The Who or any other mega band. Advice venues: people
don't want to see bands on after midnight and
people in general don't want to see a band play
for more then 30mins or 40 mins max. Here
are some pics at the show.........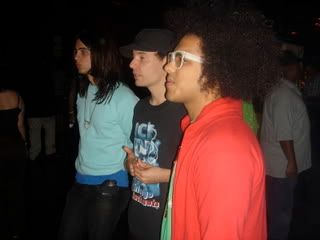 Above:Pics of Man Man (Live) and concert heads
For the rest of my pics click link below:
MORE PICS ON FLICKR
MORE PICS ON FLICKR
MORE PICS ON FLICKR