Friday June 15 Recap
I'm going to try to document more of my interesting nights out in Miami. So last night around ten (yes late) dropped by the Shopmiami event in the design district held at this amazing space the Moore building. The Shopmiami event is thrown by GENART and gathers local designers and boutiques together under one roof to sell their gear at lower cost.
Above pics: Moore building, Keen djing, Rudy (Marc Jacobs) & Keen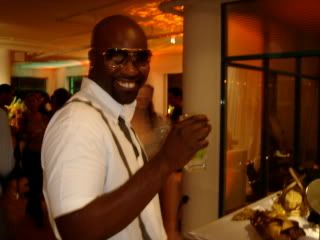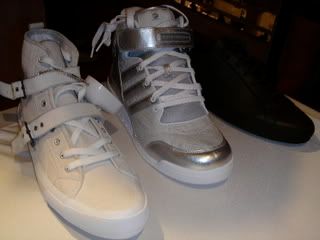 Above pics: Max owner of Arrive & Sneaks from Arrive, Friends.
At around 12 i went to my party REVOLVER where
things were bumping early on, walked into
a full house! The Hiss played straight up rock n roll.
The crowd loved it! Those Atl guys were definit.
real. Note: Most people don't know this but the hiss
toured w/Oasis as their opener, i believe german tour.
After the Hiss Tom Grizzle took over the dance flr as guest
dj. Tom was on point, i need to get this man off the
beach and on the mainland more djing. At 2 Lauren A.
kept the bodies shaken on the dance flr. after Laz/Casanova
destroyed the place w/his set and brought along
ARMAND VAN HELDEN to hang w/the kids.
Summary the music was the best, the crowd was into
it and here is the proof........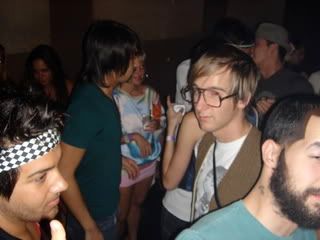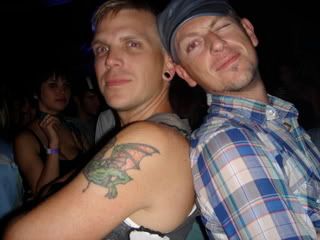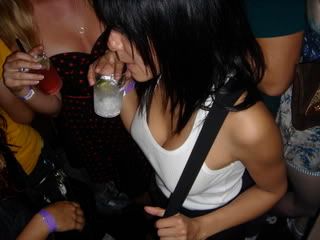 For the rest of my pics click link below:
MORE PICS ON FLICKR
MORE PICS ON FLICKR
MORE PICS ON FLICKR