BIG THKS TO HONOR ROLL MUSIC
(DJ NICK SCAPA) www.honorrollmusic.com
FOR GUEST DJING LAST WK-GREAT NIGHT!!!!
THURS. JUNE 28, 07 (2NITE!)
BLACK LIPSTICK
AT THE MARK
W/ROTATING RESIDENT DJS:
SEBASTIAN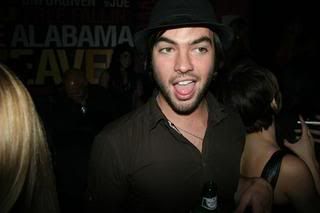 & CAPTAIN AWESOME
SPINNIN: CRUNK ROCK, REMIX NUGGETS AND ASS SHAKERS....
GUEST DJS THIS WK: DJ TOMMY RYK (nyc/mia)
Spinning electro indie trash rock and some ninja warrior sh*t...
HOSTED BY JOSHUA M. & SEBASTIAN
NO COVER AND TWO FOR ONE DRINKS FOR LADIES ALL NIGHT!!
BLACK LIPSTICK THURSDAYS
DOORS OPEN AT 11
NO COVER
@THE MARK
500 S POINT DRIVE
MIAMI BCH FL 33139
305.531.0185
WWW.MYSPACE.COM/BLACKLIPSTICKMIAMI