Most of my recent post have been based on music, which i find is the only real exciting thing on the internet lately or worth spreading even more. God knows locally there isn't much excitement.
Rework are a german band very minimal beats layered with a more narrative sound then anything else. I like it though and eventhough at times she (Sascha Hedgehog) sounds like she can't sing it doesn't really matter since it doesn't come across like she is trying to or cares to. I haven't heard the full length yet but i'm digging the tracks on their myspace profile: I Want To Be Like & Love Love Love Yeah. Remixes would be cool to hear soon!!!!
Sorry didn't post the mp3, bo-ho make the effort if your curious and chk out their sites!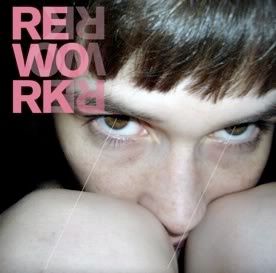 FOR MORE INFO:WANNA-REWORK.DE
OR WWW.MYSPACE.COM/WANNAREWORK